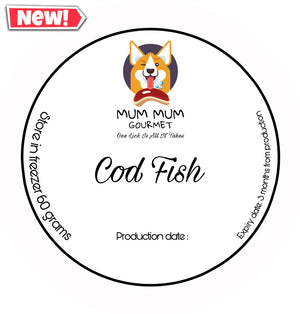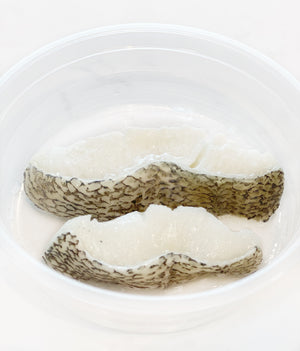 COD FISH
⚠️Warning: This is Super tasty, we are not sure if Hooman can resist.
We use 100% natural cod fillet. Creamy Chile Cod 🤤
Cod fish isn't just healthy for dogs, they love the
taste of fish. Cod fish is a healthy source of omega-3
fatty acids, which helps dogs in a number of ways
such as reducing the risks of inflammation and
boosting heart health & of course shinier coat and
healthier skin!
60 Grams 
Easy for outdoor feeding with easy tear out plastic
Microwaveable quality bowls for easy warming up