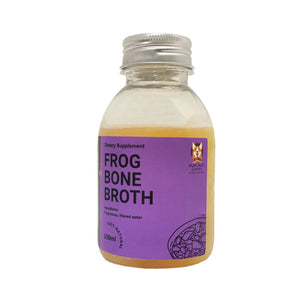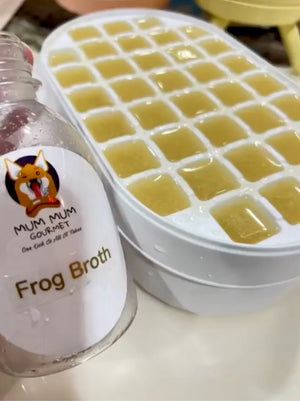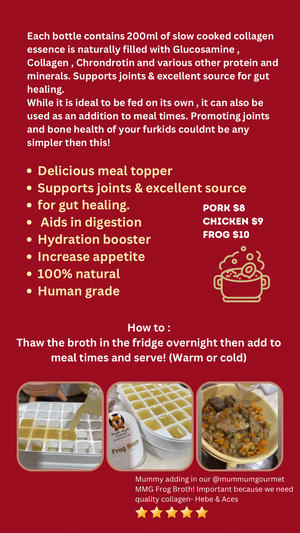 Frog Bone Broth
MMG premium collagen rich frog broth.
Each bottle contains 200ml of slow cooked collagen essence is naturally filled with Glucosamine , Collagen , Chrondrotin and various other protein and minerals. Supports joints & excellent source for gut healing.

Slow cooked for 48 hours to perfection, our frog collagen broth is thick, rich in flavour 🤤While it is ideal to be fed on its own , it can also be used as an addition to your own home cooked meals as a base or mixing with dry kibbles or raw meals. Promoting joints and bone health of your furkids couldnt be any simpler then this.
Our frog collagen broth is totally trans fat free , zero added preservatives or MSG , any added additives , artificial favourings and sugar free.

-Delicious meal topper
- Good gut health 
- Aids in digestion
- Hydration booster
- Increase appetite
- 100% natural 
- Human Grade
How to :
Thaw the broth in the fridge overnight then add to their meal times and serve! (Warm or cold)