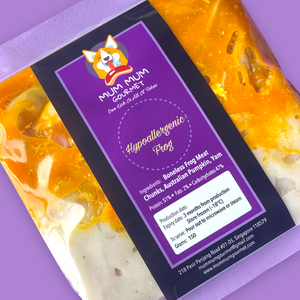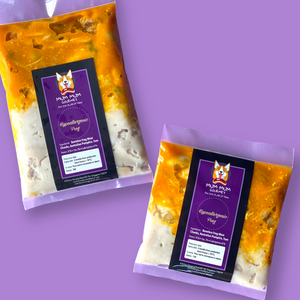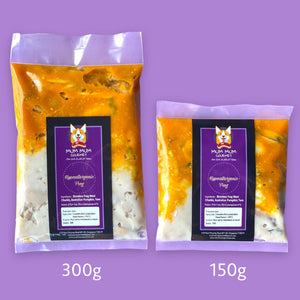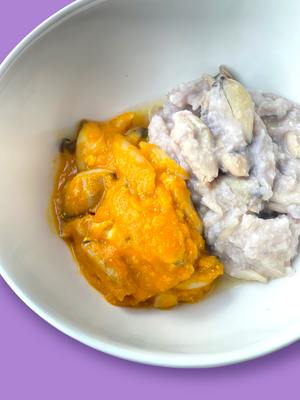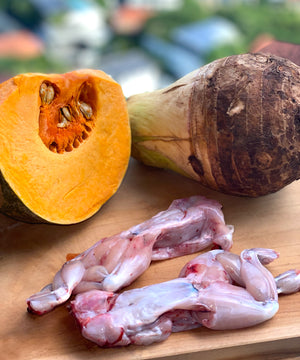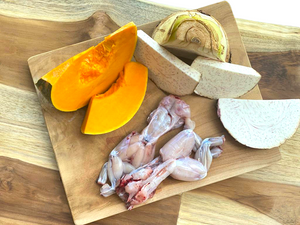 Hypoallergenic Frog
Why Frog Legs (Boneless) are awesome protein choice for your dogs?
 (It may contain frog bone fragments which escape from our eyes , PLEASE be understanding and advise to look through the meal once before feeding) 
They're a:
1. Hypoallergenic meat
2. Low-fat source of protein
3. Good source of omega-3 fatty acids
4. Natural skin & brain health supplement
5. Hypoallergenic Meat Source
6. Dogs with Multiple Food Sensitivities.
Hypoallegenic Meat
Since they're a hypoallergenic meat source, they offer natural relief for scratching caused by itchy doggie skin.
You'll find that your dog's skin condition will improve significantly and that his scratching will decrease quite a bit if not altogether.
Low-Fat Source Of Protein
Frog meat is a lean meat which makes it a great food for dogs who are on a weight loss diet.
Rich In Omega-3 Fatty Acids
Since frogs are rich in omega-3 fatty acids, they're a great source for brain health as well as healthy skin.